Dreux High School Polo Shirts Available for Purchase!
I have 5 (five) XXL White Short Sleeve Polo Shirts left over from a prior Reunion that are available for sale. Cost is $10 plus shipping. Below are a couple of photographs. First come, first serve! Email Vicki Key if you are interested in buying one. The $10 per shirt goes back into our Alumni funds.
UPDATE: ONLY 2 LEFT NOW!!!
NEW UPDATE: SOLD OUT! All shirts have been spoken for...that was fast!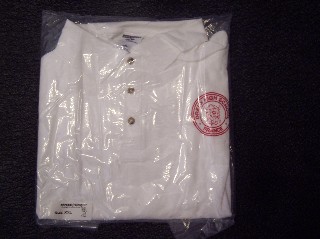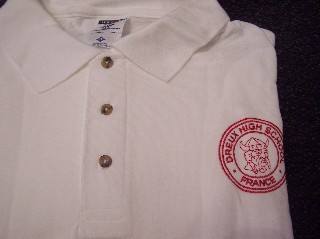 This page was last updated on Saturday, November 16, 2013