Kathryn Gene Lofgren '64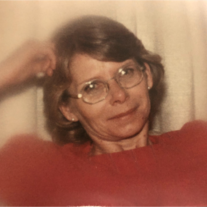 Kathryn Gene Fayard, 71, of Spotsylvania County, Virginia passed away Tuesday, October 9, 2018.
Kathy was born October 25, 1946 in Michigan, daughter of Art and Mary Jo Lofgren. She was preceded in death by her husband, Chuck.
She met Chuck in Germany following her graduation from Dreux American High School in France in 1964 while he was serving in the U.S. Marine Corps. A military spouse for over 20 years, Kathy was a consummate mother and homemaker. She was also a sports fan and enjoyed watching The Ohio State football.
Kathy is survived by and will be sadly missed by her son, Michael Fayard (Cindy); daughter, Angel Adams (Greg); four grandchildren, Jennifer Clewis (Ray), Bryce Adams, Maci Fayard and Laney Fayard; a great granddaughter, Lyla Clewis; her sister, Annette Muir (Donnie); and other extended family members. Kathy's family will receive friends from 11:00 a.m. - 12:00 p.m. Monday, October 15, 2018 at Found and Sons Funeral Chapel, 10719 Courthouse Road, Fredericksburg with a service to follow at 12:00 p.m. with the Rev. Jack A. Marcom officiating. Interment with her husband Chuck will follow in Quantico National Cemetery. In lieu of flowers, donations may be made to Disabled American Veterans, General Washington Chapter 7, 2701 Princess Anne St., Fredericksburg, VA 22401.
Online condolences may be expressed to Kathy's family at foundandsons.com.