Dave Auclair '65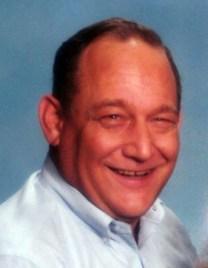 David Paul, "Dave", Auclair answered the ultimate call to duty January 2, 2012, and became a warrior Marine in God's service. Dave was born June 27, 1947 in Providence, Rhode Island to Maurice Eli Auclair and Grace Philips Auclair (of Worcestershire, England).

Dave lived in many places as he was a "military brat". Some of his fondest memories were made living on Cape Cod, as well as in Florida and France. But, he considered Texas "his" home.

Dave proudly served in the United States Marine Corps, including a tour of duty in Vietnam. After moving to Houston, Dave graduated from North Harris Montgomery County Community College with a degree in business, which he successfully combined with a technical project management career. However, Dave's proudest achievements were his 3 children.

Dave never stopped being a Boy Scout, always making sure his family was protected and well cared for. He loved the outdoors, especially hunting, camping and fishing. And oh how Dave loved to cook, proud of having "the house that food built"! He was active in the American Legion, serving many years as Adjutant of Post 654. Dave was ruthless at card games; and he was an excellent player. In addition, he loved animals and supported animal rescue, as most of his pets were rescues. Dave was also a member of Chapelwood United Methodist Church (especially the kitchen ministry).

Dave was preceded in death by his parents. He is survived by his wife Vivienne McKitrick; his son Richard Auclair of Houston; his daughter Laura Auclair Piper and her husband Bill Piper of Waxahachie, Texas; his daughter Karen Auclair and grandsons Aidan and Drew Edison, all of Sugar Land, Texas; his sister Cindy Pallotti of Melbourne, Florida; and his sister Lori Mundy of Palm Bay, Florida.

Dave will be greatly missed, lovingly remembered and never forgotten by his family and those who knew him. Let the angels rejoice, as our beloved husband, father, son, brother, grandfather and uncle is among them!

Visitation will be Thursday, January 5, 2012 from 5-8 pm at Earthman Resthaven Funeral Home and Cemetery, 13102 North Freeway, Houston, Texas 77060. A service to celebrate Dave's life will be held Friday, January 6, 2012 at 12:30 pm at Earthman Resthaven Funeral Home, with the internment service following.

In lieu of flowers, the family respectfully requests memorial donations in Dave Auclair's name, to the charity of your choice.