Doug Sailer '69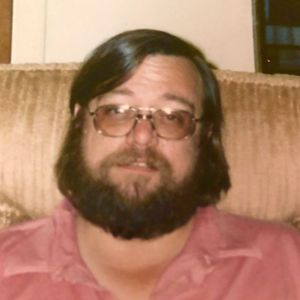 Douglas Sailer, 66, passed away suddenly at his home in Colonial Beach, Virginia on Saturday, March 10, 2018. Doug was born on October 26, 1951, to Elmer Sailer and LaVonne Ostrem in Tacoma, Washington. The family eventually settled in Virginia. For many years as a teenager, Doug lived abroad in France and Germany. In 1969, he graduated from Baumholder American High School in Baumholder, Germany.

Doug returned to Virginia, where he met the love of his life, Deborah Sue Shingler. They were married in October of 1973. Together in Virginia they raised three girls, Lisa Ann, Melissa (Missy) Sue, and Patricia (Patty) Kay. Doug worked for the phone company as a communications technician, retiring from Verizon after 37 years in December of 2014. After retirement, he moved to Colonial Beach, fulfilling a dream to live near the river.

As a young man, Doug loved to fish and play the guitar. He was passionate about music, and could always be found listening to classic rock. Doug was also a lifelong fan of the Washington Redskins. Most important to Doug was his close and immediate family, and spent his later years affectionately known as "Poppy" to three beautiful grandchildren.
He is survived by his wife, Deborah Sailer; daughter, Lisa Nicely (Mike); daughter, Patty Sailer (Rain AuClair); grandson, Vincent; granddaughter, Payton; grandson, Dryden; and his brother, Dennis. He was preceded in death by his parents, Elmer and LaVonne; daughter, Missy; grandson, Dylan; father-in-law, Jesse Shingler; and mother-in-law, JoAnne Shingler.
A memorial service will be held on Wednesday, March 21, 2:00pm, at Storke Funeral Home (formerly Nash and Slaw Funeral Home) at the Colonial Beach Chapel location; 131 3rd Street, Colonial Beach, VA 22443. A gathering of family and friends will occur immediately afterwards at the Colonial Beach Community Center; 717 Marshall Ave, Colonial Beach, VA 22443.