Jeanette "Penny" Grainger '61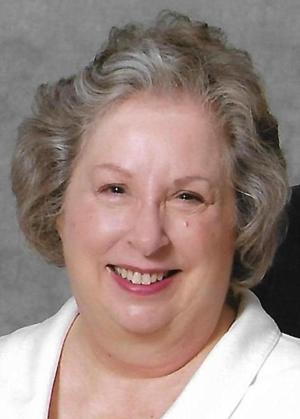 Jeanette Pinnell Grainger (Penny) Adams died Saturday, June 3, 2017 of metastasized breast cancer. She had recently moved from Roanoke to Woodstock, Ga.
Penny was the daughter of the late Inslee and Eleanor Grainger, former residents of Lexington and Brandon Oaks. Born in Bethesda Naval Hospital April 29, 1944, she traveled the world with her Navy officer father and her Army officer husband, Tom. Her high school years were mostly in France and Germany, and she earned her bachelor's degree in music at James Madison University and a master's in reading at Towson University, Maryland.
She was an accomplished pianist who studied at the Peabody Conservatory in Baltimore; classical music was her passion. She taught music in several Virginia schools and maintained a private piano studio wherever she lived. She also was a grade school teacher and a reading teacher for Roanoke City Public Schools, primarily in underperforming elementary schools, and was adjunct faculty in the Maryland community college system.
Penny was a devoted homemaker with outstanding culinary talents. While Tom was in Vietnam she developed a repertoire of gourmet recipes of her beloved Julia Child, and she became known as a gracious hostess who created elegant dinner parties. Her superb cooking was a delightful blend of Americana with an international flare, as she had lived in the North, South, Midwest and Southwest U.S., as well as Morocco, the Philippines, Hawaii, Bavarian Germany, Rhineland Germany, the French part of Belgium, and the South of France. She loved entertaining in style, with fine china and crystal and lots of good food and wine. In the early days she enjoyed wearing cocktail dresses and gowns to Army dress blue events, but she often went AWOL from formal ladies' teas that required hat and white gloves.
Penny is survived by her husband of 50 years, Tom Adams, Woodstock, Ga.; son Mike Adams, Roanoke, Va.; daughter Meredith ("Mimi") Hager and her husband Mark Hager, Woodstock, Ga. Also surviving are sisters Eleanor Workman, Richmond, Va., and Alice Grainger Gasser, Geneva, Switzerland. Penny wanted to be remembered as a loving and loyal wife, mother, teacher, friend who had a wonderful life filled with love, happiness, and adventure.
As Penny requested, there will be only a private inurnment ceremony at Stonewall Jackson Memorial Cemetery in Lexington, Va., after the autumn leaves have begun to change color. Memorial donations to the charity of your choice or National Breast Cancer Coalition, 1010 Vermont Ave NW, Suite 900, Washington, D.C. 20005.
From the Roanoke TImes dated June 21, 2017