Jim Smrcka '63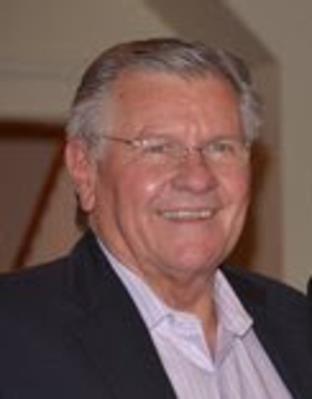 Edward J. Smrcka, Jr. "Jim" age 73 of Mahwah, died peacefully surrounded by his family and friends on Friday, August 24, 2018.
Born in Baldwin, WI, Jim has lived in the Wyckoff area for the past 30 years. He served his country proudly during the Vietnam War in the United States Army. Jim saw much action as a helicopter pilot flying more than 1000 missions during his 2 tours of duty in country. He was recognized for his bravery, receiving the Bronze Star and Purple Heart while flying under harsh conditions. Jim continued his joy of flying in his civilian career as a helicopter pilot for Citi Bank, Teterboro Airport.
Surviving is his devoted son, Michael, beloved partner in life, Birgit, his sister, Jean Smrcka and family.
The Smrcka family will receive friends on Thursday, August 30, at the Vander Plaat Funeral Home (www.vpfh.com), 257 Godwin Avenue, Wyckoff from 6:00 until 8:30 PM with a prayer service at 8:30 PM.
In lieu of flowers memorial contributions may be made to: NJ Vietnam Veterans Memorial Foundation, 1 Memorial Lane, Holmdel, NJ 07733 (www.njvvmf.org).