JoAnne Lesher '65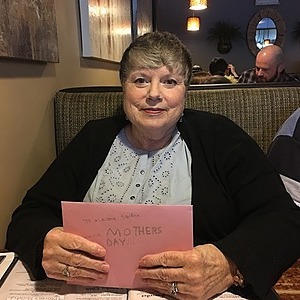 Mrs. JoAnne, Pud, JoAnnie (Lesher) Erickson, born on June 9, 1947 in Valejo, California to the late Romona R Lesher and the late Ralph H Lesher, passed away after an eight year fight against lung cancer at age 71 on September 21, 2018 in EVERETT, Washington.
As the daughter of a Chief Master Sergeant in the Air Force, she moved around many times growing up but spent some of her most cherished years in San Rafael, California and Evreux, France which left a deep impression on much of her life. She graduated from University of Washington with a degree in Environment Science. She was in the Aerospace industry at Boeing until retiring in 2002.
JoAnne was the loving wife of Paul D Erickson. She is survived by her daughter, Stefanie L Shirey (Scott); dearly loved grandchildren, McKenna J Shirey and Aiden P Shirey; and aunt, Nie Bomstein who lives in Fairhaven in Bellingham, WA. She was a member of Snohomish County Hams Club and spent every year for many years participating in field day with her husband and fellow club members. She spent much of her time on the sidelines with her daughter, cheering her grandchildren in seasonal sports, making sure they always knew how proud she was.
The family invites donations in Jo Anne's name to http://www.freetobreathe.org/. The memorial service will be private.