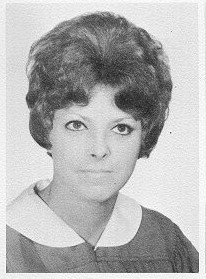 Katherine "Kathy" F. Moriarty, 61, of Vacaville passed away after a brief illness August 21, 2008, in Vacaville.
She was born December 13, 1946 in Spokane, Wash.
Kathy was a homemaker for 34 years. She enjoyed taking care of her family, especially her granddaughters, Alexis and Jordyn. She loved her 49er's and Elvis and never missed her sons Andy and Danny's special events.
She is survived by her best friend and ex-husband, Andy Moriarty of Elk Grove; sons and daughter-in-law, Andrew and Shawna Moriarty, Daniel Moriarty and girlfriend Anna Carney, all of Vacaville; brother and sister-in-law, Tom and Brenda White, of San Antonio, TX; sister and brother-in-law, Mags and Larry Carels, of Vacaville; two grandchildren, Alexis Grace and Jordyn Paige Moriarty, her greatest joys who will miss their "Ammie." She is also survived by her long time best friends Buzz and Nancy Wallace and dear friend Eliza Niel.
A memorial service with Chaplain Richardo Villareal, will be held Friday, August 29th at 10 a.m. at Valley Church on Maple Road in Vacaville. Contributions can be made to American Cancer Society in memory of Kathy.
Arrangements are under the direction of McCune Garden Chapel, (707) 448-6546.
Published by The Reporter from Aug. 27 to Aug. 28, 2008.