Larry Allen Caldwell '67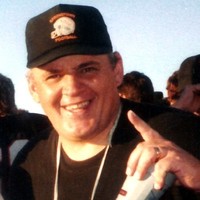 Larry Caldwell passed away peacefully with his loving wife Sonja by his side on February, 7 2020. Larry was born on September 26, 1949 in Subiaco, Arkansas to George and Beatrice Caldwell.
Thanks to his father's military service, he was able to see the world at a young age living in Japan and France during his childhood.
Larry married the love of his life, Sonja, in Mineral Wells in May 1971.
In 1981 he moved his family to Springtown and soon became a fixture at Porcupine sporting events where he was known for his passionate support. His passion for the Porcupines was only exceeded by his passion and love for his family and friends.
He is survived by his wife Sonja Caldwell, brother Mike Caldwell, sons Michael Caldwell and Christopher Caldwell, four grandchildren Austin, Ashleigh, Ethan and Rhett, and great granddaughter Emma.
A celebration of life will be held at Stillwaters Retreat at 403 CR 3672, Springtown on Sunday, February 16th. Per Larry's wishes this will be an informal come and go event between 2 and 5 pm.
In lieu of flowers the family is requesting donations in Larry's name to Community Healthcare of Texas Hospice. chot.org