Lee Hankey '65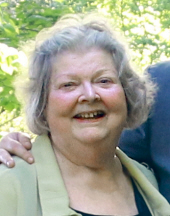 Lee Anne Graf passed away in her home in Vienna, Virginia on December 26, 2016.

Lee was born on September 11, 1946 in Washington, DC to John and Anne Hankey. She was the second of three siblings. As the daughter as of a Navy Captain, she and her family moved often and lived in various locations along the east coast of the United States and throughout Europe.

Creative and quirky, Lee was well known for her culinary skills, unique sense of humor, and one-of-a-kind interior designs incorporating roosters, especially in the kitchen. Every morning, she sat at her kitchen table enjoying the smell of fresh flowers and the company of her two cats, Squishy and Scrunchy. She would try to tackle the Washington Post crossword puzzle often leaving the unanswered clues to her family.

Lee is also remembered for her love of the ocean, the forest, and animals. She often sat beside her koi pond, observing and feeding the crows year round and a winter hawk. When time allowed, she stayed at the family's mountain house in West Virginia to listen to the birds and watch the deer. She named the property "One More Day," because no visit was ever long enough.

Lee is survived by her husband and partner for life, David, and their three sons Steven, Paul, and Alan as well as her two brothers John Hankey and Frank Hankey.

Lee met David in the basement of the Pentagon in 1970. Lee was a secretary, and David had been drafted for the Vietnam War and kept stateside for his knowledge of computers and new technology. They were married in 1972 at the Navy Chapel in Washington, DC.

A funeral service to celebrate Lee's life will be held on Friday, January 6 at Our Lady of Good Counsel Catholic Church, 8601 Wolftrap Rd SE, Vienna, VA 22182. A public viewing will take place at the church at 10:15am and the mass will begin at 11am. Internment at Pleasant Valley Memorial Park will follow.

In lieu of flowers, the family requests donations be made in Lee's name to the Cancer Research Institute https://secure.e2rm.com/registrant/memoriam.aspx?eventid=117517.