Mary Lou Huddleston '62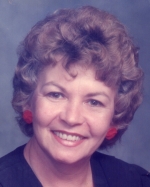 Mary "Lou" Lockwenz, 68, of Lynchburg, passed away Thursday, February 28, 2013.
Born in Gauley Bridge, WV, she is the daughter of Virginia Huddleston of Lynchburg and the late David Huddleston. She is preceded in death by her loving husband of 46 years, Richard Lockwenz.
She is survived by her son Paul David Lockwenz of Lynchburg; daughter Polly and husband, Gary Creed of Denver, NC; grandchildren Chloe Lowe of Lynchburg, Adam and Elliott Creed also of Denver, NC; sister and brother-in-law Frances and Jerry Blick of Lynchburg; sister and brother-in-law Becky and Mike Pelletier of Naples, FL; loving nieces Pam Thomas, Ronda Sprinkle, Kami Sprinkle, Desireč Hayslett, Cherič Pipkin, and nephew Bobby Pipkin ; sister-in-law and husband Janet and George Gullotta of Schenectady, NY; niece and nephew Rosanne and Georgie of Schenectady, NY.
Never able to sit still, Mary Lou was always busy – she developed many long-lasting, loving friends through her years of work. There was also a special place in her heart for her special children with whom she saw each day on the school bus.
Mary Lou and Dick's love of friends and cooking always meant there was an open door to receive guests and plenty of delicious meals to be shared. Many memories were made from parties held in the back yard. Her love of arts and crafts is ever present as decorations in her and many friends' and families' homes.
The family wishes to thank the nurses at Lynchburg General Hospital CICU for their loving care.
A memorial service will be held on Sunday, March 3, 2013, at 6:00 P.M. at Tharp Funeral Home, Lynchburg. The family will receive friends one hour prior.
In lieu of flowers, donations may be made to the American Cancer Society, 2050 Langhorne Road, Suite 201, Lynchburg, VA 24501.
Tharp Funeral Home & Crematory is assisting the family (434) 237-9424. Condolences may be made at tharpfuneralhome.com.