Patricia Ann McCrea '62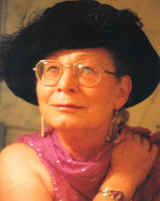 McCrea, Patricia Anne, daughter of the late Clarence E. and Mathilda (Pfarr) McCrea and stepdaughter of the late Mary
(Johnson) McCrea, passed away at her daughter's home in Akron, NY on April 1, 2015. Her father's career in the U.S.
Air Force led to her worldly upbringing, including schooling in England, France, and Germany. She attended her Senior
Prom at the Eiffel Tower.

She married AIC (USAF) William L. Pagels of Akron, NY in Frankfort, Germany and together they had four children:
Susan Doll, Theresa (Kurt) Neibacher, Kathryn (Robert Patterson) Cleveland, and W. Patrick (Alma)
Pagels. Patricia joined the Women's Army Corps as a Reservist and then went Active Duty, paving the way for the
transition to full acceptance of women in the military. She retired in 2002 after 26 years of service.

She was a member of MENSA, American Legion, The Newstead Historical Society, and DAV. She was also a
skilled crafter, historian, gardener, voracious reader, and an avid traveler. Her brother William McCrea and sister
Rebecca Jensen reside in her native California, where she will be laid to rest next to her mother and late sister, Georgia "Dodie"
Falkenstein. Her generosity and love will be missed by her 8 grandchildren and 6 great-grandchildren.
Services will be held at St. Teresa's of Avila R.C. Church at 10:00 AM on April 11th. A luncheon will follow at the L.L.
Tillman Post 900 American Legion at 12:00 PM.