Pete Controvich '62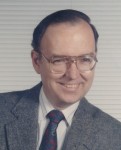 Controvich, Peter "Pete", 74, of Midlothian, passed away March 15, 2019. He is survived by his wife of 53 years, Jean Controvich; daughters, Colleen Hokanson and Buryl Alfieri (John); grandchildren, Alan Hokanson, Molly Overstreet (Michael) and Andrew Dearhart (Amanda); one brother, James Controvich (Susan); and extended family and friends. Pete, a graduate of Villanova University, went on to earn his Master's in Education from the University of Virginia.

He served for 26 years as a school principal in Bedford, Mecklenburg and Craig Counties. Before retiring, he served as an academic advisor and professor of English, Art and History at Strayer University.

Pete was an avid reader, walking encyclopedia and always possessed a dry wit. He loved music, particularly classical, international and the oldies. He enjoyed playing the mandolin, helping others, and volunteering at St. Francis Medical Center in recent years. He was kind and caring, and there wasn't a dog within a three-mile radius of his home that didn't know him on his daily walks with dog treats in hand. Pete will be forever missed by all his loved ones.

A memorial service will be held 4 p.m. Tuesday, March 19, 2019 at Bliley's-Chippenham, 6900 Hull Street Rd. In lieu of flowers, memorial contributions may be made to the American Heart Association, www.heart.org.