Richard Dean Berry '64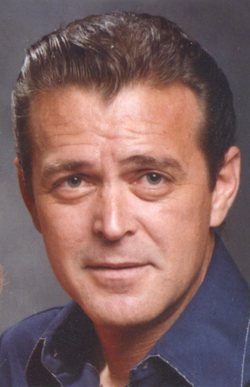 Richard Dean Berry, age 67, (11-14-46) joined many loving relatives in paradise on Wednesday, March 26, 2014.
Beloved husband, father, brother, uncle, and friend. He was born in Greeley, Colorado to loving parents, Lula Dee and Delbert Francis Berry. Being from a military family, he lived in several different countries. He graduated from USAF High School, Dreux, France 1964.
Richard's first career was spent serving our country for 21 years in the USN. He retired in 1987 as a Senior Chief Aviation Fire Control Technician. He spent many years on Aircraft Carriers which allowed him to see the world. He and his family joined his parents in Jacksonville the summer of 1987. Having experience in electronics, he built wiring harnesses and his own business, EFI Wiring. In 1988 Richard was recognized by HotRod Magazine for Best New Idea 1988. He was still working up until his final days.
Richard was respected by all who knew him for his loyalty, impeccable work ethic, intelligence, stability, and love of family. He will be deeply missed.

Richard was preceded by his Mother, Father, Sister Annita Smith, and younger Brother, Daniel Berry. He is survived by his beloved wife of 32 years, Joyce Ann Berry, adoring daughters, Deena Lynn Berry and Christine Francis Sullivan Clem (son-in-law, Keith Clem) from a previous marriage to Cathy Lynn Nickell Carlton of Visalia, CA., Stepsons John and Jason Colosimo, Grandchildren Brianna (Deena), Sage, Logan (Christine), and Levi (Jason), Sister Francine Berry and many nieces and nephews who loved and admired "Uncle Rick".
The family will celebrate his life together privately. In lieu of flowers please send donations to St. Jude's Research Hospital, TN.