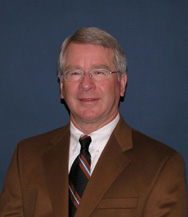 Ronald E. Bynum '64
Died November 29, 2009
I could not find an obituary for Ron, but a co-worker, who emailed me about his passing, reported that they thought his death might have been related to his diabetes. This photo came from his company's website.
He is buried at Logan National Cemetery in Denver, CO.