RONALD E. MARTIN '66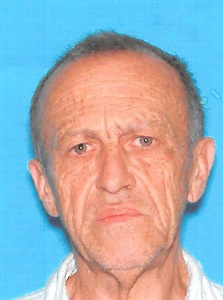 Ronald E. Martin, 68, Topeka, passed away Saturday, May 2, 2015 at Stormont-Vail Health Center.

Ron was born March 14, 1947 at Ft. Jackson in Columbia, SC, the son of Herbert L. and Dena (Hoover) Martin.

Ron attended high school in Dreux, France and graduated from Washburn Rural High School in 1966.

He is survived by his father, Herbert L. Martin, Sr., Topeka; siblings, Herbert L. Martin Jr., Lawrence, Vicky J. Gorrell, Topeka, Richard L. Martin, Meriden, Scott D. Martin and Robert L. Martin, both of Topeka. He was preceded in death by his mother.

Graveside services will be held at 11:00 a.m. on Monday, May 11, 2015 at Mount Hope Cemetery. Burial will follow at Mount Hope Cemetery.

Memorial contributions may be made to the Topeka Rescue Mission.

Penwell-Gabel Mid-Town Chapel is assisting with arrangements.