Tony Zimmer '67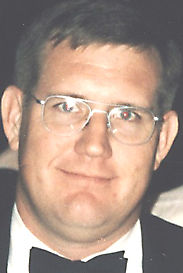 Adolph Edward II "Tony," retired U.S. Coast Guard captain, 66, Southmont, died July 26, 2015, in Johnstown . Born July 21, 1949, in Oklahoma City , Okla. , son of Adolph E. and Catherine (Dreyer) Zimmer. Preceded in death by parents and sisters, Ann and Elizabeth. Survived by his loving wife, Carla (Sinerchio); children, Lisa, Chicago; David, married to Kristina, Seattle; Erik, Seattle ; and Anthony, Philadelphia ; grandchildren, Edelyn and Edgerly, Seattle; and siblings, Mary Lezotte, Sara Grove, Ellen Zimmer, Christopher Zimmer, Molly Zimmer, Carolyn MacFarland, Jennifer Duval, Emily Pearson and Joy Small, and their spouses and children.
Tony was a decorated Coast Guard helicopter pilot, including a Distinguished Flying Cross for his assistance in the rescue of 18 people in Cape May , N.J. He loved flying and watching his 6'5" frame fold into the cockpit was the subject of Coast Guard lore. As the son of an Air Force officer and aviator, his childhood was spent all over the country and the world from Texas to France to San Francisco .
While at University of San Francisco , he met Carla, and the two married in 1974. She was the love of his life. In his words "She is just beautiful! She's been stalwart and steady for 40 years of me dragging her all over the country. She's been an absolutely perfect mother for our children. She is tiny, but her generosity is gigantic." They were quite the pair, with their 19-inch height difference. Their Coast Guard life took them to California , Florida , Oregon , New Jersey , Alabama , Alaska , D.C. and Pennsylvania , where he retired after serving as a Coast Guard Liaison to the National Drug Intelligence Center (NDIC) in Johnstown . He also spent time in Antarctica and Greenland . His trips to Antarctica were among his finest memories, getting up close with penguins and walruses while flying government scientists around on the ice for research.
He retired from the Coast Guard in 2000 and has been involved with various businesses in Johnstown since that time as well as serving two years as a city manager in Sitka , Alaska .
Tony was enormously proud of his children and delighted in spending time with his grandchildren. He was loved by many, cited as "an honorable professional, yet had a tremendous sense of humor." A devout Catholic, he shared his faith through his involvement in Our Mother of Sorrows. He was an avid reader, and was always quick with a joke and thoughtful with words of wisdom. He will be missed by many, most of all his family.
Friends and family will be received from 4 to 7 p.m. Friday, July 31, at Frank Duca Funeral Home, Westmont Chapel, 1622 Menoher Blvd. Friends and family will meet at 10 a.m. Saturday at Our Mother of Sorrows Catholic Church for a funeral Mass to celebrate his life, with the Very Rev. Mark S. Begly. In lieu of flowers, donations may be made to Our Mother of Sorrows Catholic Church, in memory of A.E. "Tony" Zimmer II. Condolences may be sent through www.ducafuneralhome.com.