Willetta Heising '65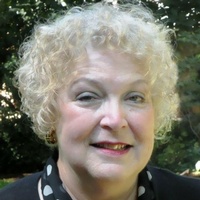 On April 25, 2019, Willetta Louise Heising died at home in Dearborn, Michigan. She was born in Coronado, CA on October 4, 1947 to the late Rev. Willetta B. Heising and late Capt. Kenneth W. Heising (USN, Ret.). She is survived by four siblings, Ken (Theresa) Heising, Jr of Fairfax Station, VA, Evelyn (Tom) Ford of Appomattox, VA, Ellen (David) Barlow of Charlottesville, VA and John (Jessica) Heising of Richmond, VA, nine nieces and nephews, five great nieces and nephews, an aunt Jewel Wagner of Kirkwood, MO, and twelve cousins.
Growing up in a Navy family, Willetta attended school in six states, Norway and France. She earned her BA degree in geography and sociology from Valparaiso University and attended graduate school at Wayne State University. Willetta held jobs in the business world for a total of twenty years as a city planner for Detroit; site location analyst for Chatham Supermarkets; and facilities planning, market research and product management for National Bank of Detroit. Then following her love of reading, she became the author and publisher of a series of readerís guides for mystery fiction which won Macavity awards. More recently she worked for the Census Bureau and Measurement Inc. In addition to being a voracious reader, Willetta was a past president of the Detroit Chapter of the Womenís National Book Association, enjoyed moderating author panels and has spent countless hours researching family genealogy.
The family will receive visitors from 3 PM to 4 PM on Saturday, May 4 at Querfeld Funeral Home, 1200 Oakwood Blvd, Dearborn, Michigan, 48124.
Final inurnment will be in Virginia on a later date.
In lieu of flowers the family suggests three of Willettaís favorite charities:
Michael J. Fox Foundation for Parkinsonís Research, https://www.michaeljfox.org/
Seedlings Braille Books for Children, at www.seedlings.org; or
Heifer International at https://www.heifer.org/